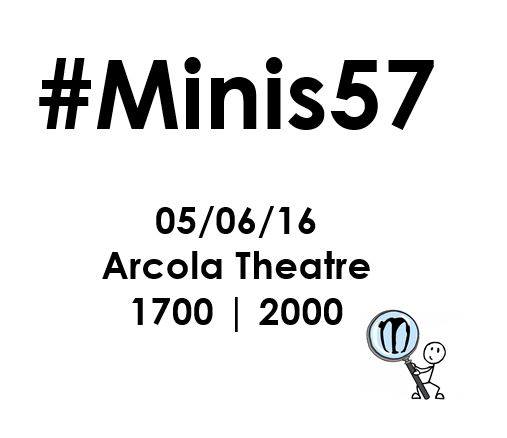 I'm thrilled to say I've got a new short play at The Miniaturists in June.
A Certain Kind of Girl is directed by Yasmeen Arden and features Charlotte Higgins as Alice and Jack Baldwin as Don.
The Miniaturists has been showcasing new short plays since 2005. Minis 57 is at the Arcola Theatre on Sunday 5 June, with shows at 5pm and 8pm.
The bill also includes new work by acclaimed playwrights John Donnelly, Marianne Powell, Nathan Wood and Dan Davies.
So what's stopping you? Get your tickets here and I'll see you there!