Exit Strategies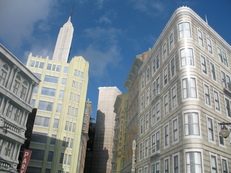 Everyone is looking for a way out.
Vic is an obituary writer desperate to escape his dead-end job. In fact, he'd much rather not have a job at all. So how much money would you need never to have to work again? Vic knows the answer, and has the spreadsheet to prove it. Now all he needs is a plan. A one-time scam to set him free.
His journey takes in a Hollywood script factory, forged stamps, the old boy network, a Bavarian castle, the London stock market and a plot to create a European superstate, as Vic compiles the pieces of his scam. A gambler by nature, he is planning a bet that can't fail, because he'll fix the outcome in advance.
Meanwhile the latest corpse on Vic's desk is a lottery winner turned pop singer – apparently a tragic suicide – and Vic finds himself drawn to the dead man's strangely impassive widow.
Or check out these exclusive audio excerpts:
Chapter One (intro and excerpt)

Chapter Four (excerpt)

I have a limited number of self-printed copies of
Exit Strategies
available via this website for £7.99 (plus P&P).
Online payment is handled by PayPal. Alternatively you can contact me directly to request a copy or to discuss plans for wider publication.
Exit Strategies: The Movie
Exit Strategies also exists as a feature film screenplay. You can read the opening section here.