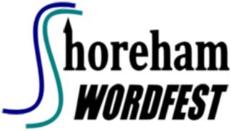 A new cast of local actors will be giving a rehearsed reading of The Inside Man at Shoreham WordFest on Friday 30 September.
This one-off event will also include a reading of Judy Upton's short play Undone. We're in Room 3 at the Shoreham Centre in Pond Road and the event begins at 7.30pm. Tickets are £3 and are available online here or by calling 07522 957691.
After the readings we'll be taking questions from the audience. The event is designed to provide an insight into the rehearsal process, to see how writers and actors work together to bring a play to life. It is also the first outing for The Inside Man since our recent run at the Brighton Fringe.
Click to read the Shoreham WordFest Brochure, with full details of all events taking place between 29 September and 2 October.