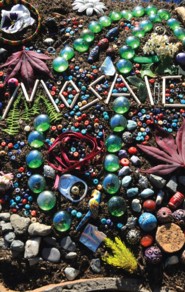 Make space on your bookshelf! My story 'In The Tattoo Parlour' is published today in a new anthology from Bridge House Publishing.
Mosaic features 25 new short stories from an international selection of writers. The pieces cover a wide array of themes and styles, and I'm very proud to have my story included among them.
You can read the first section of 'In The Tattoo Parlour' here. A tattoo shop opens overnight on the high street of an unassuming, middle-class town, and quickly establishes a roaring trade. As an ever more unlikely stream of local people succumbs to the needle only one man seems to think this odd.
Mosiac can be ordered now from Amazon (and other online stores) or direct from Bridge House Publishing. If you have any trouble getting a copy just let me know.