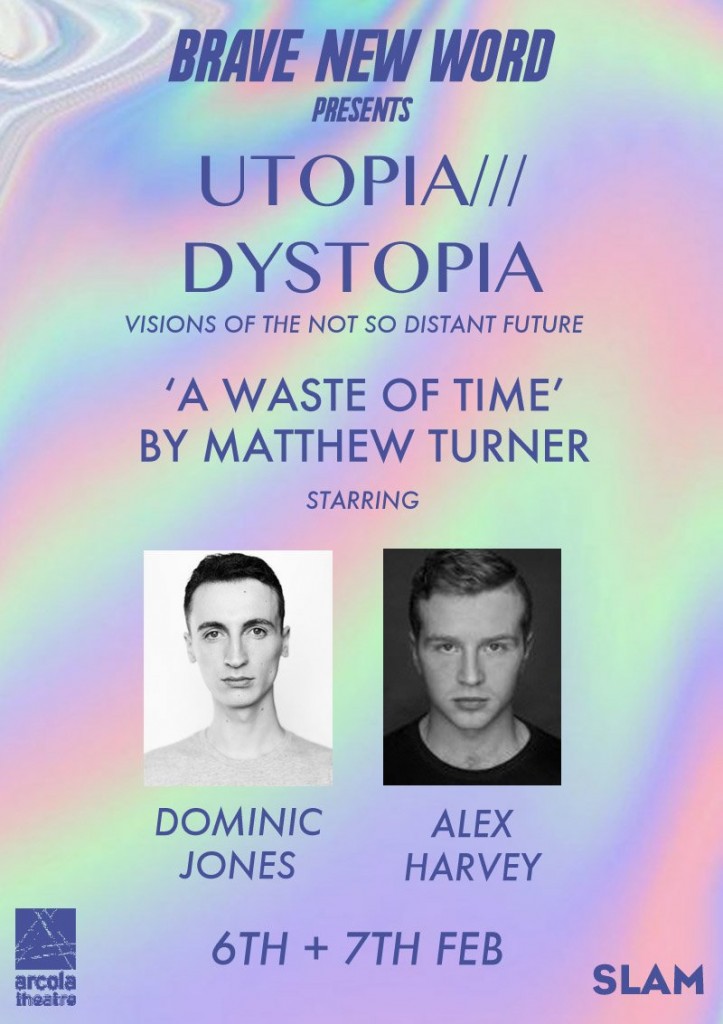 Come and see my new short play A Waste of Time at the Arcola Theatre on Tuesday 6 and Wednesday 7 February.
The play is part of a fantastic line-up for Utopia/Dystopia, a showcase for new work exploring visions of the not-so-distant future, produced by Brave New Word.
A Waste of Time is about the weight of the past upon the present and the future, and stars Dominic Jones and Alex Harvey.
You can see the full programme for Utopia/Dystopia here, and get tickets directly from the Arcola here.
With appalling immodesty I've also added some recent comments to the Reviews section. Well, it bucks my spirits up.