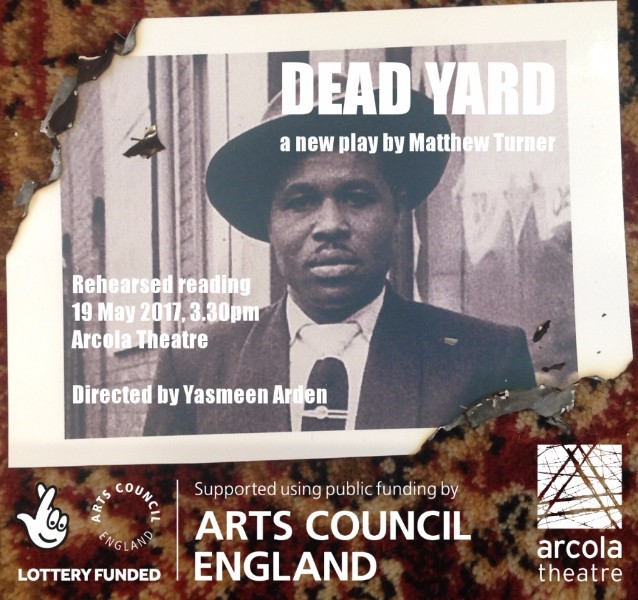 We start a residency at the Arcola Theatre next week to develop my new play Dead Yard. This includes a reading to an industry audience on Friday 19 May.
The R&D will be led by Yasmeen Arden, with design by Holly Pigott. It is supported by the Arcola Lab and Arts Council England.
We have a wonderful cast for this project, including Franc Ashman, Roger Griffiths, Karlina Grace-Paseda, Teri Ann Bobb-Baxter and Trieve Blackwood-Cambridge.
Please contact me directly if you have an interest in this exciting new project.