Songs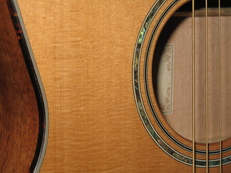 Check out some songs that I've written and recorded at home. Contact me for more details on any of these recordings.
Unless otherwise stated below, these are my own compositions and arrangements.
Let me know if you have any problem playing these files.
Sisters
A song from the old Brighton bedsit days. A life between two lives. Recorded in autumn 2013.
Which Way The Wind
From my novel Exit Strategies, a demo version of Lloyd Parks' one hit record. Recorded in September 2013.
The Provider
This is an up-tempo number based on a story I wrote many moons ago, about a boy who lives only to give.
Electric Monk
Recorded in April 2010. Left brain vs right brain. Mind vs body. Thought vs action. An ancient debate.
All Over Me
A chorus that's been hanging around in my head for quite a few years, with a guitar arrangement I worked out towards the end of 2009.
Please Please Please Let Me Get What I Want
Sung by Fabia with backing vocals by Lisa Lesch and me on guitar. Produced by Herbert Lesch in June 2010. Written by Morrissey and Marr.
Lovesong
Recorded for Fabia in February 2009. Original by The Cure.
I regularly upload new songs to the site. Sign up for my mailing list and I'll let you know when new content is added.