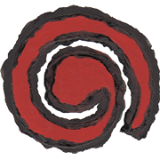 Catch six new short plays, including my own Inside My Head. The Platform is produced by the Bread & Roses Theatre Company, based in Clapham, South London.
Inside My Head is directed by Dominic Danson, and features a tense stand-off in the consultation room. Can a troubled man find the help he needs without resorting to violence? And why does he need a gun to make his point?
Suzanne Goldberg as the Therapist
Michael Amariah as the Patient
The Platform also features great new plays by Claire Booker, Mike Carter, Tilly Lunken, Nida Manzoor and Kay Poiro. Here's the full programme and a flyer.
You can see all six plays on Friday 22 February (7.30pm) and Saturday 23 February (2.30pm and 7.30pm). Tickets are just £8 for all shows and are available here.
The last Platform in November sold out quickly so I recommend buying your ticket soon!